The Swinging Mates Square Dance Club was formed by Bob and Jeanie Boling sixty three years ago. It is the oldest continuous square dance club in the state of Indiana. At one time there were twelve and one-half squares. Some years back the number decreased, so we are rebuilding again.
May 23rd,2021 the SWINGING MATES celebrated their "65th ANNIVERSARY" of Square Dancing. Caller: Tom Davis and Cuer: Shirley Heiny shared the mic for the day. Bob and Jeanne Boling started the club one Sunday afternoon after church. Who knew, or even thought, this would be continuing 65 years later. The club is going strong and travels to other clubs when possible.
The Swinging Mates is a very active club. About one-third of the members travel each weekend. The closest dance is sixty miles away and most are 80 to 100. Once a year, in July, several of the dancers go to Branson, Mo. for a dancing weekend. Everyone has a great time there. In February the club has a Recycle Dance. This is where Dancers donate slightly used clothing, shoes, anything to do with square dancing, and other dancers can buy them for a minimal fee. The proceeds go to the club.
The club will always be inviting new Callers and Cuers. At the dances we most always serve a wonderful meal. When we have an activity, everyone gets involved, whether it be publisizing, setting up, preparing or tearing down. The club works well together.
We feel rather lucky. In the club, we have a three generation group, grand-son, son and his wife, and grand-father.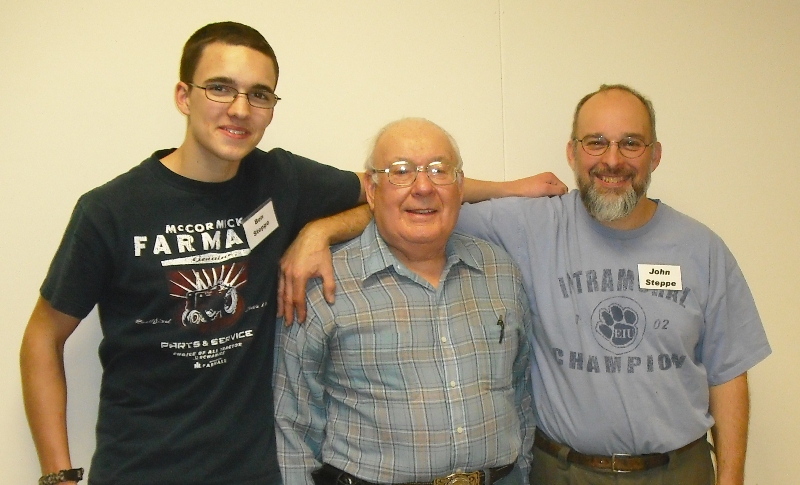 We have had exchange students from Norway and Germany. We are very proud of the Swinging Mates Square Dance Club.
We dance at the county fair, the street fair, the state fair, and we also entertain in Nursing Homes. We want the public to know we are a fun group and open minded.
Concerning traveling, last year we began a Mystery Trip. This was fun. We rented a bus and just took off. We didn't know where we were going and at some point we wondered if the bus driver knew. lol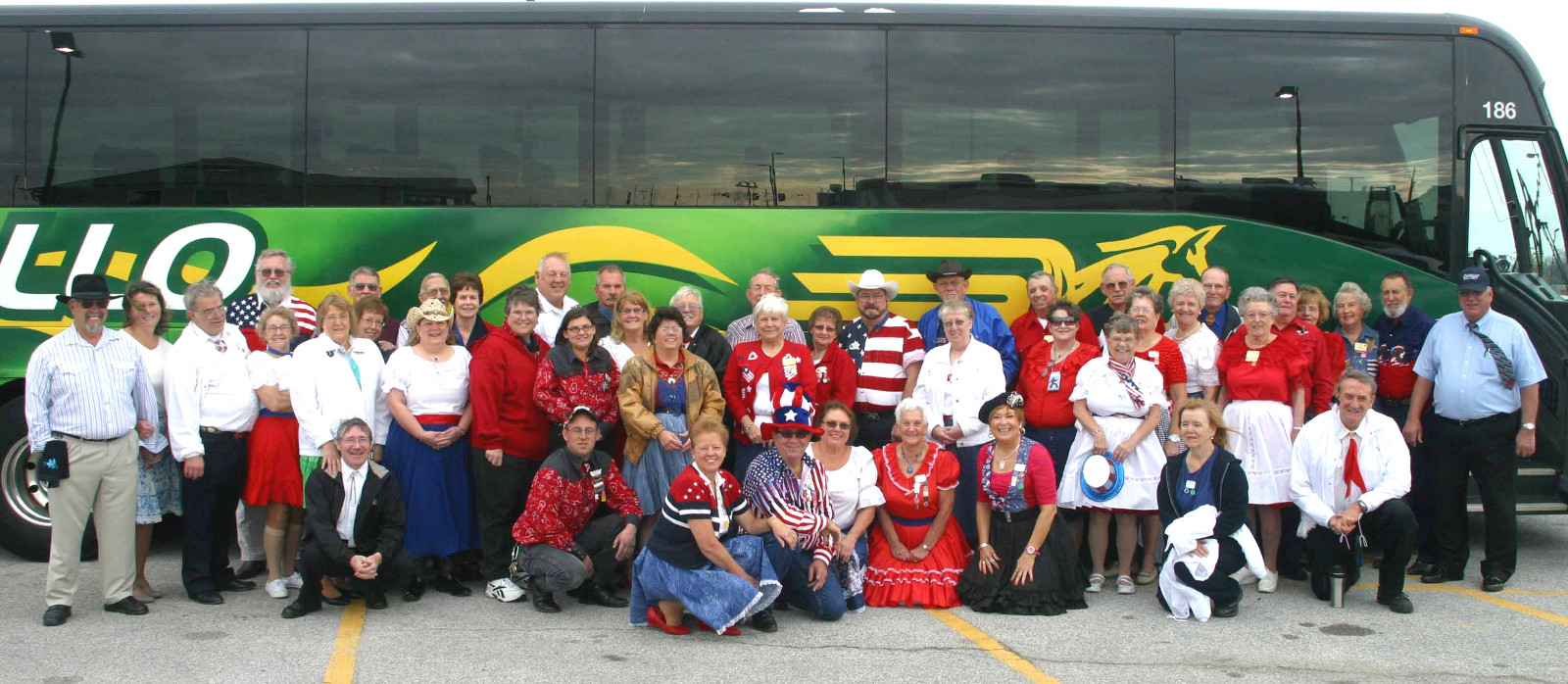 Mystery Trip (Larger View)
Indiana Convention 2013 (Larger View)
Some of the members go on a Square Dance Cruise in January or February. This can be hilarious, and is always a learning experience.
Our regular dances are on the second and fourth Fridays of each month. Anyone and everyone is welcome to come and dance or observe. Hope to see you around the square somewhere!!!!!!!!!!!!!!!!!!.
Cheryl Robinson
President,
Swinging Mates Square Dance Club
cheryldarline@aol.com
812-201-2277